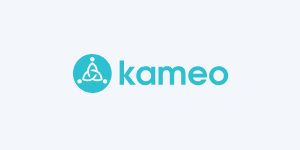 Kameo offers loan-based crowdfunding where individuals and institutions can invest in real estate projects and corporate loans for entrepreneurs. Apply for loan amounts from 500,000 SEK up to 50 million SEK and get hold of funding for your company or real estate projects.
To apply for a loan, you must be a limited company with at least one financial statement registered from previous years. All Kameo loans requires collateral, different types of assets (personal or corporate guarantees) could be used to secure the financing.
As of now Kameo operates in Denmark, Sweden and Norway. The danish registered parent company Kameo ApS is licensed as a payment institution by the Danish Financial Supervisory Authority since 2016.
Kameo crowdfunding/business loan Sweden 500.000 – 60.000.000 SEK
Visit: https://www.kameo.se/
Kameo Norway – 500.000-50.000.000 NOK
Visit: https://www.kameo.no/
Kameo Denmark 500.000-50.000.000 DKK 
Visit: https://www.kameo.dk/
Kameo ApS
Denmark
CVR: 36490896
Tel. +45 42 36 94 74
[email protected]
Postal address:

Applebys Plads 7
1411 København K