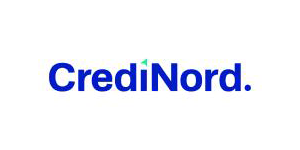 Credinord offers flexible corporate loans with 6-18 a 6-18 month loan period. Monthly interest rates varies from 1.13%-1.36% depending on which installment plan your company chooses to follow.
Currently Credinord offers loan amount from € 1.000 up to € 100.000 in Finland and from SEK 10.000 up to SEK 1.000.000 in Sweden.
To be eligible to apply for a Credinord business loan, the following is required:
– A valid registered business based in Finland or Sweden
– The application must be made by a company founder.
– For corporate loans up to € 25.000 or SEK 250,000, a sole guarantor is sufficient. For larger loans, two or more guarantors are required.
– Finnish companies must have been in business for a minimum of 3 months and Swedish companies must have been in business for at least 6 months.
– No pre-existing history of failed loan repayments or other debt defaults may exist
CrediNord Oy is a Finnish credit institution based in Helsinki Finland, founded in 2019. Swedish business owners should be aware that we have failed to find any information that indicates that CrediNord Oy is registered as a credit institution under the Swedish financial supervisory authority.
Credinord business loan Finland 1000-100.000 €
Visit: https://credinord.com
Credinord business loan Sweden 10.000 – 1.000.000 SEK
Visit: https://credinord.com/sv/