Norway, is mostly know for being an oil and fish rich country with low corruption levels and great social welfare. But there is also a contradict view on Norway, as a notoriously expensive country with one of the worlds most demanding tax systems. Both statements are indeed correct and given these rather opposite takes on Norway, you might wonder what it is like doing business in Norway?
Doing business in Norway
If you are able to withstand the heavy tax burden and are not easily appalled by the fact that the country is not a EU member state, Norway truly is a very good country to do business in.
Still not convinced?
Every year about 35,000 new businesses are registered in Norway which really is a good number given the rather small population of around five million people.
If you are scared away by the high taxes, you should take in consideration that the Norwegian government recently proposed a reduction on company tax rate from 23 percent to 22 percent in 2019. If you are running a small tech company you could consider moving out of the urban areas of Oslo as there are special tax-zones created i rural areas in Norway with significantly lower company taxes.
Getting hold of business financing
If you have to single out on thing as the most demanding task as a startup or small to midsize company established in Norway, it has to be getting a business loan from a Norwegian bank. Most banks will turn down loan application from small businesses and this process can be quite disheartening for young entrepreneurs. In general it's not easy to get a business loan in Norway and there a very few independent loan firms offering business financing.
Compared to their Nordic brothers, Norway still has quite a bit of growing to do before crowdlending can become a real alternative financing method. Truth be told, many solopreneurs and newly set up companies are forced to take up personal loans or lend money from family or friends.
---
We list and compare
2
different business loan companies in Norway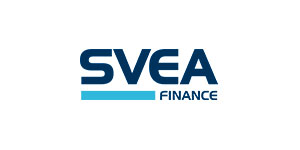 | | |
| --- | --- |
| Loan Firm | Svea Business Credit |
| Company | Svea Finans AS |
| Organization number | Org.nr 980 121 798 |
| Loan amount | Up to 1.000.000 NOK. |
| Repayment time | Flexible credit. |
| Payout to account | Apply and get a fast credit approval, the business credit will be ready and available for use in 24 hours. |
| Rates | Individually set monthly interest rates. |
| Setup fee | A recurring monthly fee of 195 NOK. |
Estimate average monthly cost and total payment using Svea Finance loan calculator. Adjust amount and repayment period by moving each slider horizontally.
More about Svea Finance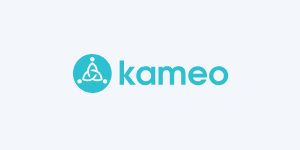 | | |
| --- | --- |
| Loan Firm | Kameo bedriftslån |
| Company | Kameo ApS |
| Organization number | CVR-nr. 36490896 |
| Loan amount | 500.000-50.000.000 NOK. |
| Repayment time | usually within 1-24 months. |
| Rates | Annual Interest of 5 - 15%. |
| Setup fee | Setup fee 2-5% of the loan amount. |
More about Kameo
---
All business loans featured on this page are regulated by The Financial Supervisory Authority of Norway,
Finanstilsynet (NFSA)
.
Common business loan requirements
Hold a Norwegian business bank account.
A Norwegian-registered Foreign Enterprise (NUF), Sole Proprietorship or Private Limited Liability Company (AS) must be registered with the Norwegian business authority, The Brønnøysund Register Centre (Brønnøysundregistrene) and hold a valid business registration number (Organisasjonsnummer). Foreign Enterprise might have a harder time getting a business loan in Norway as these companies already are established abroad.
Most loan companies require the business owner to reside in Norway.
Most corporate loans require personal bail.
Other requirements you may or may not need to meet
Lenders typically will examine some or all of the following criteria:
Credit score.
Age of your business.
Annual revenue.
Personal debt-to-credit ratio.
Personal income.
Potential collateral.
Motivation/Intention explaining motivation for loan.